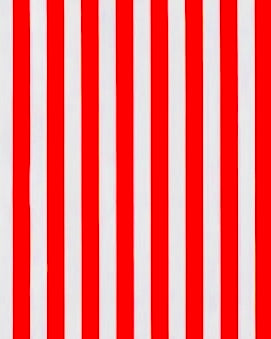 Red and White Stripe Oilcloth Fabric
American Stripes! We can think of many uses for this Red and White Stripe Oilcloth Fabric. Great for Tablecloths, (Think July 4th! Picnic, BBQ or Party!) or Place Mats! Maybe a Beach Bag! Can be combined with our Star or Anchors Oilcloth Fabric.
Oilcloth is extremely durable and guaranteed to last! It is also water and stain-resistant, making it easy to clean; simply wipe with a damp cloth or sponge! 
This fabric is 47" wide and can be cut to your desired length. Imported from Mexico, this Genuine Oilcloth has a PVC front and a 65% Polyester and 35% Cotton mesh backing. 
---
We Also Recommend