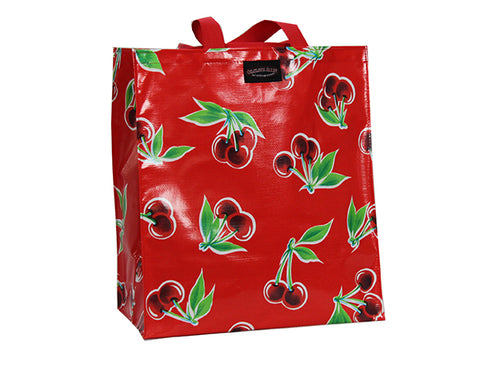 Oilcloth Shopping Bag - Red Cherry
Save a tree, use oilcloth!
 Our Shopping Bag is easy to wipe clean inside and out, and eye-catching to boot. 
Designed with the typical paper bag in mind, this sturdy design will last you through years of use. Red Cherry is a retro classic, and perfect for the produce aisle.
Handmade in USA.

12" W x 13" H x 7" D

Handy inside pocket for keys, cards, and cash
---
We Also Recommend