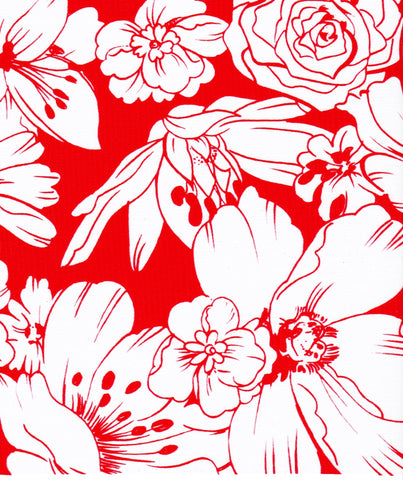 Red Chantilly Oilcloth Fabric
Red Chantilly is all about simple elegance. It's an excellent choice if you want just a touch of floral print in your project - both subtle and strong.                                  
Oilcloth is extremely durable and guaranteed to last! It is also water and stain-resistant, making it easy to clean; simply wipe with a damp cloth or sponge! 
This fabric is 47" wide and can be cut to your desired length. Imported from Mexico, this Genuine Oilcloth has a PVC front and a 65% Polyester and 35% Cotton mesh backing. 
---
We Also Recommend